A leading member of the governing Nantional Democratic Congress, Abraham Amaliba, has questioned the political reasoning of the NPP in choosing Nana Akufo-Addo as the favorite to win its flagbearership race.
Amaliba claims that despite Nana Akufo-Addo's massive popularity within the New Patriotic Party (NPP), his inability to attract floating voters only makes him a great hunter who is armed with only a catapult.
"Are you only looking for a candidate just to satisfy your parochial interest as NPP or you want a candidate who is winnable? And these are some of the arguments put forward by Alan,"? he asked.
The NDC lawyer was reechoing argument made by Nana Akufo-Addo's main opponent Alan Kyerematen. Alan has been appealing to the NPP to vote for him because he is more marketable and can attract non-core NPP voters and independents.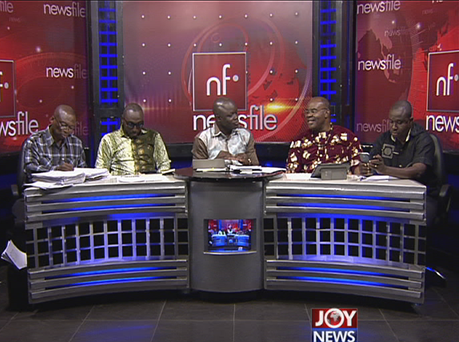 Alan Kyerematen polled 59 votes out of 740 valid votes cast last Sunday. Nana Akufo-Addo polled more than 80% to become the delegates' conference favourite in the ultimate contest slated for October 18, 2014.
According to Nana Addo's aide Mustapha Hamid, the massive win shows a deafening noise for the two-time presidential candidate to lead the party for a record third time.
But the National Democratic Congress' (NDC) lawyer believes that the priority of the NPP may be misplaced.
"The end result is not to just vote for Nana Addo to win, the end result is for Nana Akufo-Addo to become President", he argued on Joy FM's news analysis programme, Newsfile Saturday.
Casting the general electorate as a 'lion', he suggested that armed with only a catapult, Nana Addo cannot kill the beast, regardless of his hunting prowess.
"The larger picture is the Ghanaian people…If you give a great hunter a catapult to go and fight with a lion, what are you doing? You NPP produced a great hunter like Akufo-Addo with a catapult. How is he going to fight?
Amaliba believes the results of the Super delegates Conference held by the opposition party a week ago, showed that the delegates did not consider the bigger picture while voting.
Countering Amaliba's argument, the Managing editor of the New Crusading Guide newspaper Abdul Malik Kweku Baako said Alan must first win the party's flagbearer race in order to be thinking about attracting floating voters.
Otherwise, Alan could go independent to allow the floating voters he claims will vote for him to do so, he said.
source : myjoyonline.com