The German Police have arrested two Ghanaians believed to be part of the group that staged a demonstration against President Mahama in that country.
According to TV3network.com the two were arrested for being illegal residents in Germany.
They also reported that ironically, the two are asking President Mahama to come to their aid or else they would be jailed or deported.
About 18 Ghanaian living in Germany, on Tuesday demonstrated, against President Mahama who was on a state visit to the country.
The prostestors, who were holding placards with inscriptions attacking the president's leadership style, were demonstrating against what they described as the mismanagement of the country's affairs by the Mahama administration .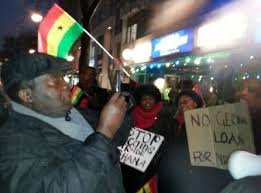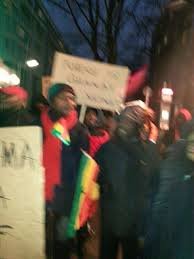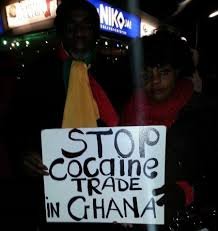 Source: citifm