The Northern Development Authority will in the coming weeks advertise in the national dailies for would-be applicants to bid for projects under the One Village, One Dam programme.
The Vice President of the Republic, Dr Mahamudu Bawumia, who announced this at the 69th Annual New Year School and Conference in Accra Monday assured of transparency in the bidding process.
He called on all qualified companies to put in their bid for a successful project of one of the New Patriotic Party (NPP) campaign flagship programmes.
This 69th Annual New Year School and Conference being held at the University of Ghana, Legon is on the theme: "Job Creation for Accelerated National Development: The Role of the Private Sector."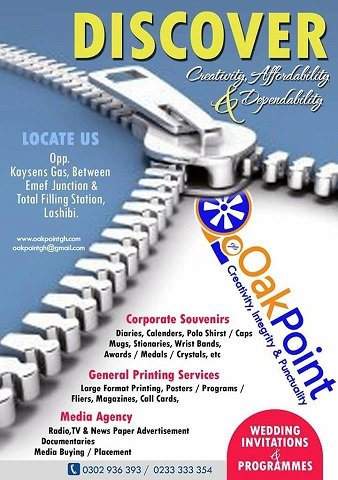 Acknowledging the importance of the theme, the Vice President noted that, "the high unemployment is the key and the most pressing issue of our time and the government is putting in measures to deal with it."
According to him, unemployment is a national security issue, assuring government will not look on for it to escalate into a time bomb.
"This is why the President has placed job creation as the number one priority of government.
"It goes without saying, however, that the government's role is to put in place the enabling environment for the private sector to drive job creation," Vice President Bawumia stated.
Dr Bawumia said the country needs to do things differently since the same things cannot help us achieve the needed results.
"After 60 years of independence, it is clear that we have to do things differently because you cannot do the same things and expect different results.
"Countries such as China, South Korea, Malaysia, UAE, etc. have shown that transformation can be achieved in one generation and therefore it is possible for Ghana to do same," he said.
The New Year School is under the aegis of the School of Continuing and Distance Education under the College of Education.
It will run from Monday to Friday, January 19, 2018.