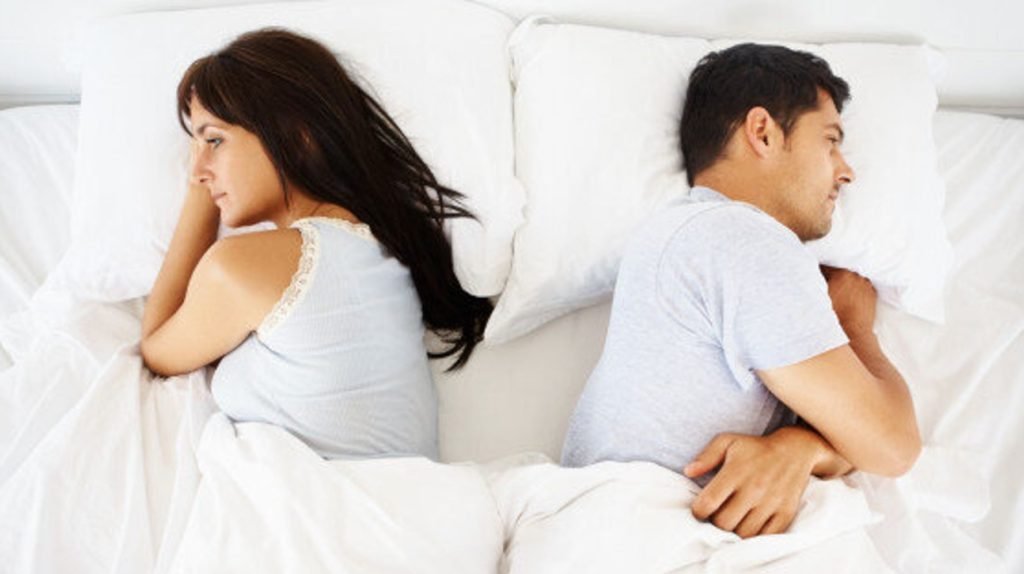 Here are some subtle signs that your relationship is Over;
1. You Don't Talk Anymore
And by talking, I mean about deep conversations about life, about your beliefs, philosophies and your feelings. You don't have meaningful long talks about how you feel about each other. Realize that the way you communicate can affect your relationship. Ask yourself, do you guys talk about the basics of life? How the day went. What happened at work. How your boss is an A-hole. How you are planning a couple's vacation this winter. How excited you are to watch that movie you guys are excited about. Simple daily conversations about each other, friends and family, co-workers. But most of all, conversations about your feelings.
2. You Don't Touch Them Like You Used To
No, I am not talking about sex. We often express our love and affection through subtle physical gestures like holding their hand, putting your hand on the small of their back, stroking their hair, hugging them, a simple kiss on the cheeks, caressing their legs, and holding their face softly while you kiss and pulling them closer. These small things can often mean deeper things in a relationship. Every touch you make creates a connection and transfers energy to your partner.
It is normal to not have the same passion of being physically close all the time like you used to when your relationship began. As we get more comfortable with each other, life starts to happen. That's fine. But if you now feel differently when you touch your partner, then it's one of the signs your relationship is over.
3. You Feel Indifferent
Does your relationship still feel engaging? Have all disagreements completely disappeared? Does your partner's behavior and actions matter at all? Co-existing without being engaged can be a relationship killer.
When both partners are agreeable & indifferent instead of passionately arguing about things they feel strongly about in the relationship, it's one of the signs your relationship is over.
Fighting all the time is definitely not a sign of a happy relationship. However, simple arguments helps to develop a deeper bonding among couples. When you are not engaged or present in the relationship, it's a clear sign that not all is well in your partnership. This is where communication comes in.
4. You Don't Look Deep Into Their Eyes Now
Do you still look in to their eyes with love? Do you still experience butterflies in your stomach when your eyes meet? Do you feel that connection when you make eye contact even today? If not, something is wrong my friend. If you avoid eye contact, then either one or both of you are avoiding something. Your partner may not be having an affair, but they are definitely hiding something from you. It can be anger. Frustration. Dissatisfaction. Or simply their feelings for you. No matter what it may be, if you avoid one of the main subtle signs your relationship is over, it may be too late to salvage it. Eventually you will stop looking at each other.
5. You Start Feeling Heavy
Relationships are never easy. There are days you feel like you are the happiest person alive. And then there are days you wonder why you are even alive.
One day loving someone can feel effortless, while the very next day it can feel overwhelming.
That's normal. But when you start feeling the heaviness coming from inside, you know it's sign that needs your attention.

6. You Feel Lonely, Even Around Them
If you feel alone, unloved and unsupported even when you are with partner, it can be the loneliest feeling ever.
Do you feel you cannot openly communicate with your partner? Are you suppressing a lot of emotions and thoughts about your relationship inside you? Then you must understand its one the signs your relationship is over. If your partner is not as concerned about your well-being as you are about them, it is simply going to make things worse down the line. A relationship is not about one partner giving their all while the other just ignores everything. It's a mutually nurturing and loving bond that you share with your partner.
When you stop looking away from the truth and living in denial, you will realize your instinct is giving you signs about how you truly feel. The sooner you listen to your emotions, the earlier you will be able to face the truth and start working on it. When you are not as happy in your relationship as you pretend to be, it's time to take notice.