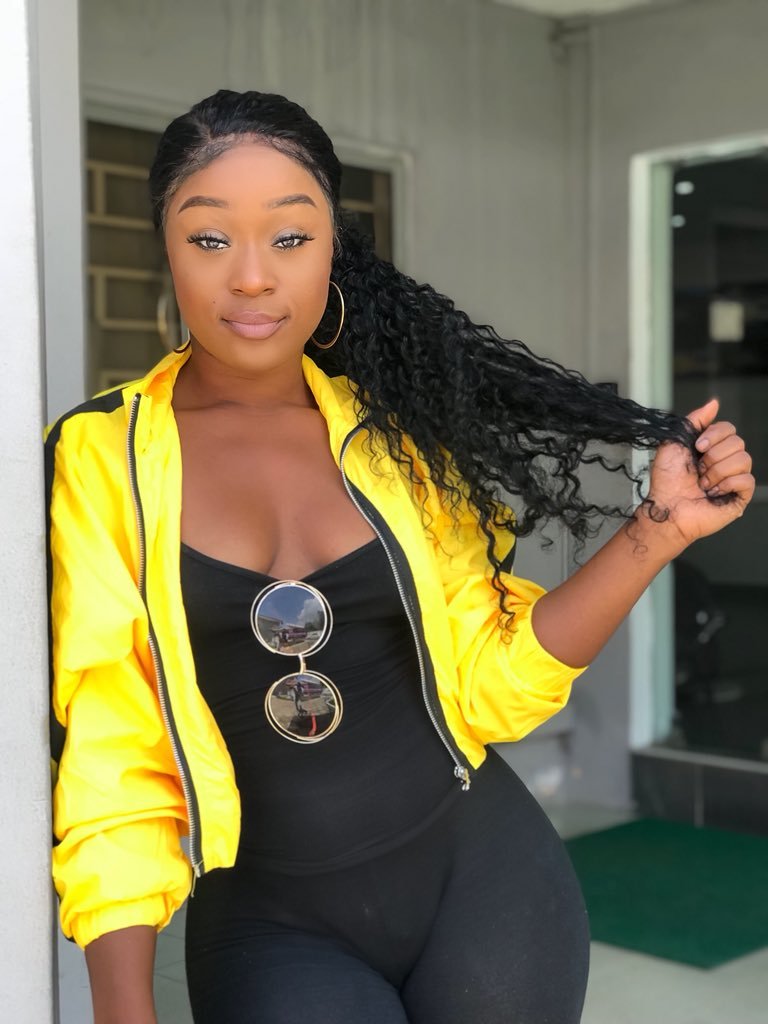 Yesterday video vixen Efia Odo was all over social media following a photo of her with a protruding belly which sparked pregnancy rumors.
Some people were quizzing whether she's pregnant or she just finished eating, the reason why she had a protruding belly looking like someone who is pregnant for months in that photo.
Moments after that, she posted another photo of herself on her Instagram page with her stomach back to default (flat) which surprised a lot of people as to how and where her protruding belly miraculously went.

Some curious fans of hers quizzed her whether she was pregnant or not and her reply indicates that the video vixen wasn't pregnant. But the question is, what happened to her in the previous photo which sparked the pregnancy rumors?
Or her current photo is an old one she's trying to use to debunk the pregnancy rumors?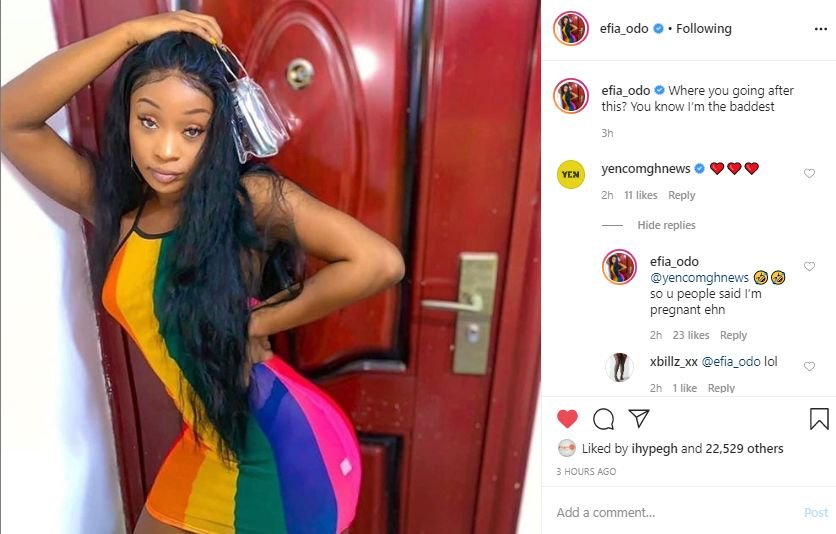 SOURCE: GhanaCelebrities.Com