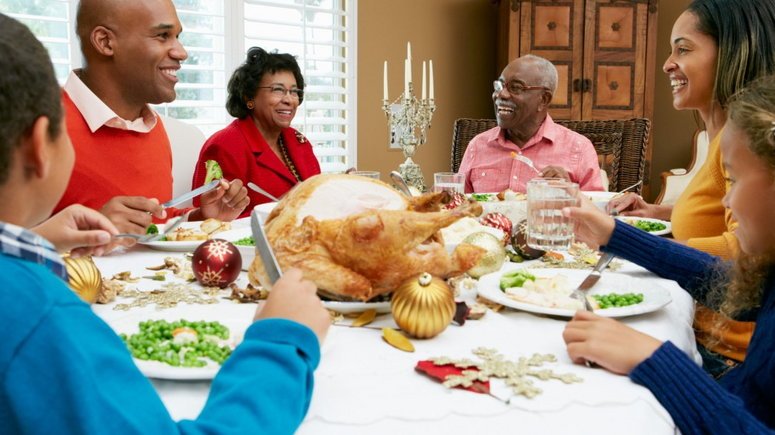 Meeting your boyfriends parents is one of the first things you can do in a relationship to start moving things forward, from casual to serious. However, the idea of it can sometimes be nerve wracking, so here are some ways of how to get through it all smoothly.
Make sure you're ready. Be patient, you don't need to meet them until you are sure things are serious in your relationship. Usually, after three of four weeks of being together, meeting the parents is a good way of moving the relationship forwards.
2. When you go to meet them, take a small gift. Try to find out from your partner if his parents have any favorite cookies, flowers or chocolates, or if you are going over for dinner, a bottle of wine. This will start everything off in a positive way.
3. Be cheerful. Nobody likes someone who moans and whines. Stay away from sad stories, comments on ex-boyfriends or any arguments you and your boyfriend have been having, his parents don't want to hear any of that. As long as you two look happy, they'll be happy, so keep the conversations on a positive note.

4. Stay calm and just be yourself. There's nothing worse than a fake, and it's totally obvious if you try too hard. Just calm down and Try to enjoy yourself. If you are relaxed and not too shy or over-excitable then they'll feel much more comfortable being around you and conversation will come much more easily. When they ask you questions, for example about your future or career, just be truthful, but make sure you have confidence in your own plan.
5. Show an interest. Ask them questions about their son, about their jobs, their hobbies. This will help you really get to know them, and show that you're not self-absorbed. Also, if you find something in common then that's a great conversation topic and lots of bonus points. Don't forget to throw a few (but not too many) compliments their way as well, but no lying, if you think they have a nice home, tell them.

6. Dress to impress. You want to make a good first impression, so dress for the occasion. Find out exactly what you're going to be doing, if it's a fancy meal then dress smart, if you're only popping over for a cup of tea and a chat then dress casual but respectable. As long as you look like you haven't just rolled out of bed, and you don't dress too revealingly, then you'll be fine.
7. Remember, they're just people like you and me.
8. There is no reason to be nervous. To make sure you have a wonderful time with them, first ask your boyfriend about them. What do they like, what to they dislike, things like that. Try to make up in your head 3 new subject lines if the conversation gets kind of dull or uncomfortable. If you don't know much about what they are interested in, I suggest you research in a library or online more about that subject so you can have a good conversation without having to smile and nod your head, having no idea what they are talking about. Also, try not to use those 3 new subject lines, or as I like to call them, 'life lines', unless you really need to. Don't feel like you have to talk about everything with them, because remember, if they would like you to come back again for dinner, you need to have to learn new things they like and such, and do the whole process over again. So unless the conversation as plunged in a downwards spiral, don't use up all of your 'life lines'.
9. Good luck with the family!