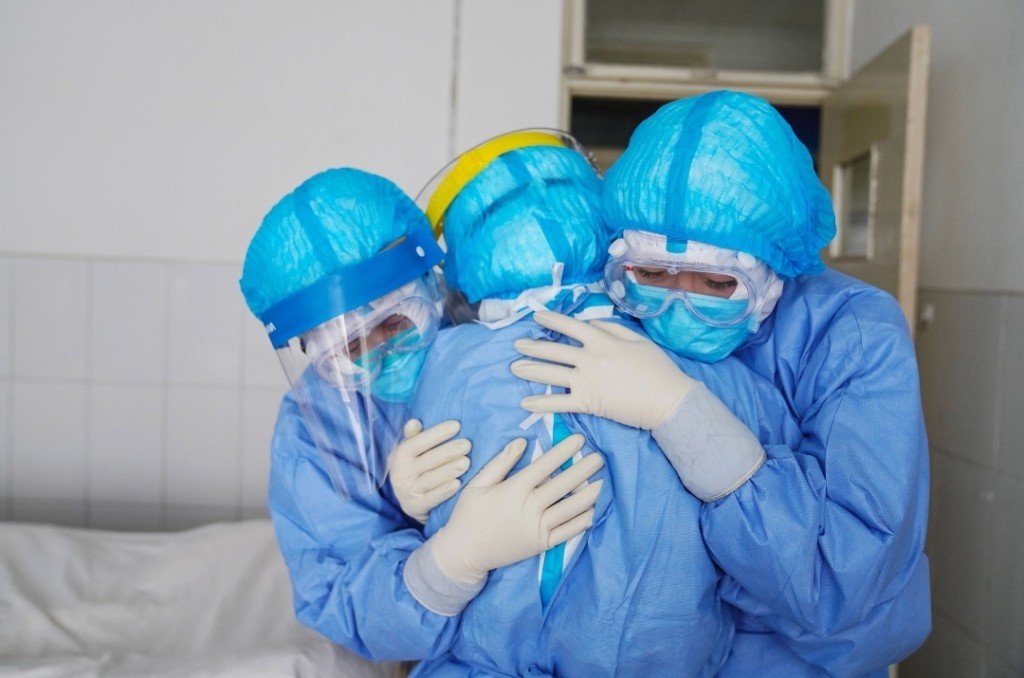 Ghana has recorded the biggest jump in recoveries as 786 more patients are now free to go home, the Ghana Health Service latest update has revealed
Before this jump, the country had recorded 674 recoveries out of the more than 5,600 cases.
This means Ghana's number of COVID-19 recoveries has shot up to 1,460, news expected to give a major boost in the fight against the deadly disease first confirmed in Ghana on March 12.
There had been concerns about the slow rate of recoveries as more cases were being confirmed.
But the Ghana Health Service has explained the bar for declaring a patient well has been set high for Ghana by the World Health Organisation.
Patients in Ghana need two more negative tests over a period of 28 days before they could be declared healed.
It was therefore a matter of time for a breakthrough in the rate of recoveries.
The 100% jump in recoveries has obscured fresh news of 108 more people testing positive for coronavirus, bring the case count to some 5,638.
Four more have died, bring the fatalities to 28.
But across social media, several posts have hailed the remarkable rebound in the fight against covid-19.

At the Pentecost Convention Center in the Central region, where some patients are housed, several recovered persons were seen jumping and jubilating at the news of their regained freedom.
Taking the recoveries and fatalities into consideration, Ghana now has 4,150 active cases, according to the Disease Surveillance Department of the GHS.
Regional breakdown
Greater Accra – 4,248
Ashanti Region – 798Central Region – 210
Eastern Region – 99
Western Region – 87Western North Region – 57
Volta Region – 34
Northern Region – 31Oti Region – 26
Upper East Region – 26
Upper West Region – 21Bono Region – 1
Savannah Region – 0
Ahafo Region – 0
Bono East Region – 0