As part of continuous efforts to prevent the spread of COVID-19, the Accra Metropolitan Assembly (AMA) has commenced the disinfection of churches and mosques within the metropolis.
The disinfection exercise which began during the early hours of Friday forms part of preparations towards the reopening of churches and mosques in the city and comes at no cost.
President Nana Addo Dankwa Akufo-Addo, on Sunday, 31 May 2020 eased some restrictions to allow services in churches and mosques but with only 100 congregants for an hour.
According to the Metropolitan Chief Executive (MCE) of Accra, Mohammed Adjei Sowah,  the pandemic was a public health issue and as a result, the Assembly deems it necessary to undertake the exercise as part of its response activities to prevent the spread of the virus. 
"It is the responsibility of all Assemblies to ensure adherence to the COVID-19 protocols and as part of efforts the AMA had taken it upon itself to disinfect places of worship in the metropolis before the commencement of worship, " he said.
He also announced that Environmental Health and Social Welfare officers, as well as Building Inspectors from the Assembly, would be visiting the communities to collect data on all places of worship to locate and reach out.
This he said was to enable the assembly ready itself to enforce the guidelines as well as assist in conducting contact-tracing should there be any confirmed COVID-19 case within any church.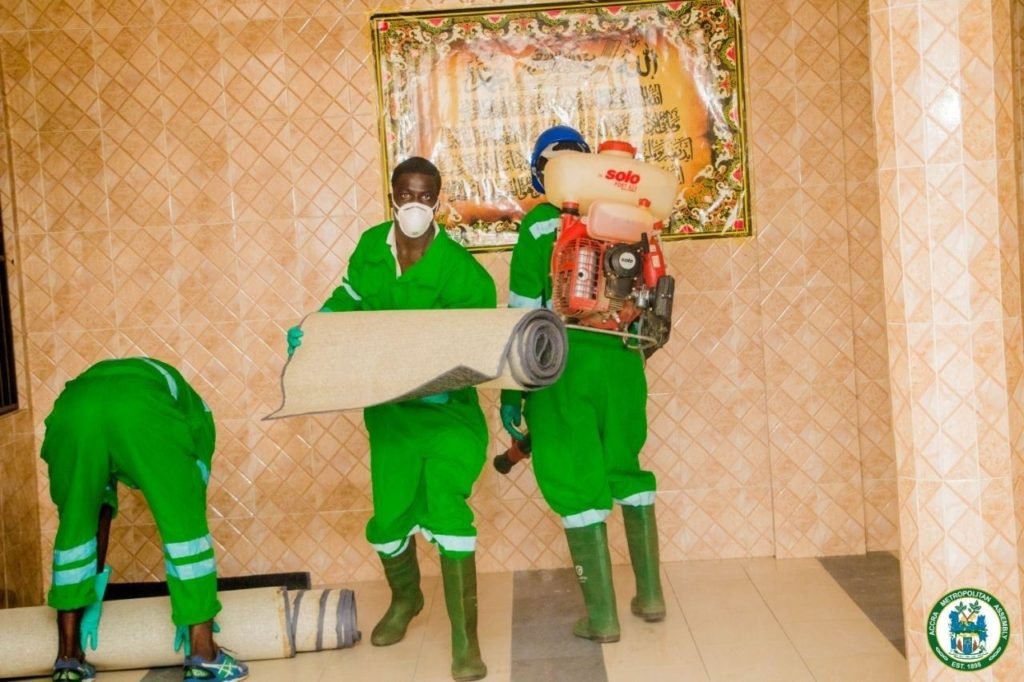 Source: ama.gov.gh