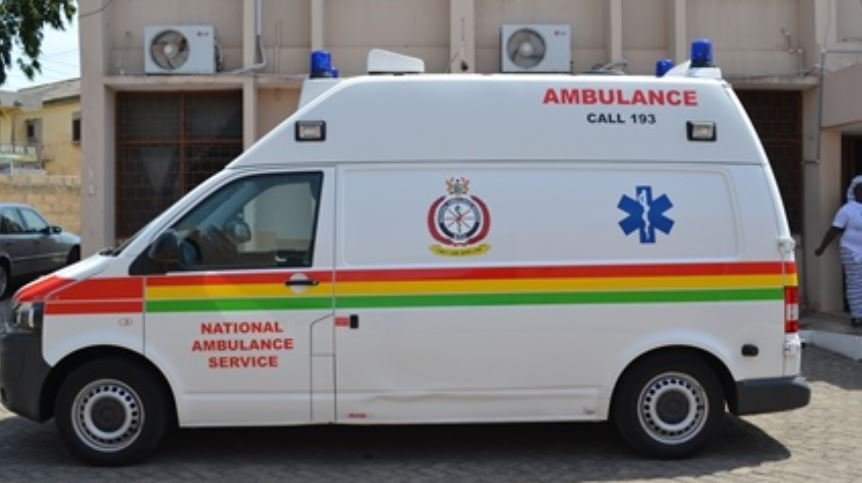 When a 38-year old driver of the Nationaal Ambulance Service received a call to pick up a patient to the Komfo Anokye Teaching Hospital, it was a call to save lives.
It was not to endanger his life.
It was more than a two-hour journey from the Ahafo Region to the Ashanti Regional capital, Kumasi.
However, little did the member of the paramedic team know that he would be the man to break the Ahafo Region's three-month coronavirus resilience.
The Ambulance driver turned out to be the first confirmed case of covid-19 in the region, adding up to Ghana's 10,358 coronavirus infections.


Amid continued concerns about the healthcare workers getting inadequate personal protective equipment as the country's cases surge, the unnamed ambulance driver covid-19 status was confirmed four days after he picked up the patient.
According to the Ghana Health Service's latest update on the country's covid-19 cases, 19 other staff who came into contact with the Komfo Anokye patient, together with the ambulance driver, were contacted and tested.
The driver was placed under self-quarantine and the second test at the end of the process came out positive.
 " He is currently at Goaso Hospital, stable and asymptomatic. The other health staff have tested negative in both their first and second testing," the GHS said.
While all the other regions in the country continue to struggle with a rapid spread of the virus, the three Bono regions appear to have a firewall around the disease. Together, the three regions created out of the then Brong Ahafo Region in 2018 have 15 cases.
The Bono Region is the worse hit among the trio with 13 cases while the Bono East and Ahafo have a case each. While the Bono Region recorded its first case on May 7, its neigbour to the East–the Bono East had its first case on May 29