A dozen squatters at Lartebiorkorshie Town Council in the Ablekuma Municipal District have been displaced following a fire outbreak in the area on Wednesday.
The fire which allegedly started around 1 am destroyed three kiosks and a hand full of wooden structures used as shelters by the squatters.
Although the extent of the damage is unknown, authorities blame the outbreak on the burning of refuse by the residents.
Speaking to JoyNews, the Assemblyman for Larterbiokorshie, Muntari Awudu Wahab said some cylinders and spray cans in the burning refuse caused an explosion and the fire to spread.
"The call came around 1:20 am that there was a fire explosion here and when we got here the fire was raging. It started by a refuse dump at the back of a container when one guy was trying to burn rubbish," he said.
"In his attempt to burn it, it was close to a cylinder and spray cans, so the fire lost its way and found the cans and that is what exploded at once.
"We were able to reach Fire Service and fortunately they were here to put it out," he added.
On Friday, some 600 squatters were also displaced after fire destroyed over 100 kiosks that serve as shelter at "Kiosk Estate" in the Ayawaso West Wuogon constituency in Accra.
Although it is unknown what exactly caused the fire outbreak, reports suggest the closeness of the kiosks to each other made the fire more damaging.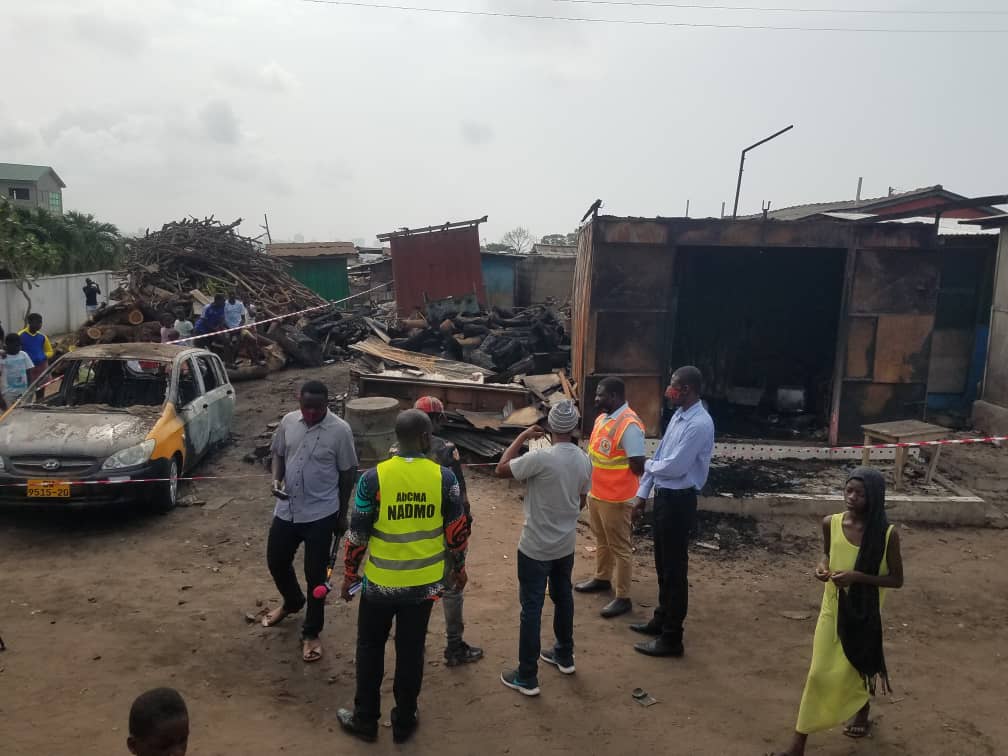 Meanwhile, the Deputy Director of NADMO for Ablekuma Central, Stephen Amesimeku says investigations are currently underway to ascertain the cause of the fire and provide support for the victims.