The President of the Millennium Excellence Foundation, organisers of the 2017 Ghana Expatriates Business Awards, Ashim Morton has strenuously denied claims that expatriate business moguls were charged $100.000.00 to sit close to President Akufo-Addo at the event.
He, however, noted that two companies paid ex-gratia to support the organisation of the event.
The awards ceremony generated massive controversy after it emerged that expatriate business moguls who participated in the ceremony were charged a whopping figure to sit close to the president.
The government through the Minister of Information, Mustapha Hamid, issued a statement exonerating the Ministry of any wrongdoing.
The Minority in parliament insisted there was wrongdoing leading to the establishment of the five-member committee.
The Speaker of Parliament, Professor Mike Oquaye, on January 5, 2018 set up a bipartisan five-member committee at the behest of the Minority in Parliament to probe the saga.
Appearing before the committee Monday January 15, 2018, Mr. Morton said, "No company paid a $100.000.00 before the event. If a $100.000.00 was paid towards this event [2017 Ghana Expatriates Business Awards] it didn't happen before December 4, 2017. Rather, two companies paid an ex-gratia towards the hosting of this programme to support us."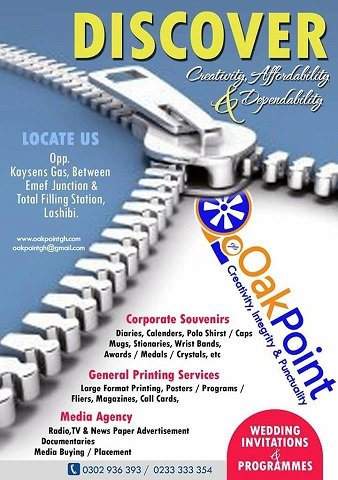 He further noted that the foundation received GHS2.367, 426.06 from the Ministry of Trade and Industry as proceeds from the event.
According to him, the foundation invested GHS40, 000 on the awards ceremony.
"The Foundation has received in total GHS2.367, 426.06 from the Ministry of Trade and Industry and the GHS40, 000 received from the Ministry of Trade was paid back," said Mr. Morton.
Meanwhile, the Chairman of the Foundation, Victor Gbeho told the committee that no one was forced to make payment to sit close the president at the awards ceremony.
"…We did not coerce or levy any person or institution to come out with sums of money that would enable them to sit next to the head of state [President Akufo-Addo]," he told the five-member Parliamentary Committee probing what is known to be the 'Cash-for-Seat' saga.
The foundation, he continued "found voluntary sponsors to support the first class event that was held. It did not sell seats for cash nor was any expatriate firm excluded from the attendance of the event because it did not sponsor."
"Indeed, it is a fact that most of the VIPs [Very Important Personalities] seated on the presidential table did not pay sponsorship of the alleged $100.000.00 before the gala event. Finally, Mr. Chairman [referring to the chairman of the committee] the foundation did not participate nor encouraged any stratagem to steal from any businessman or government," he added.