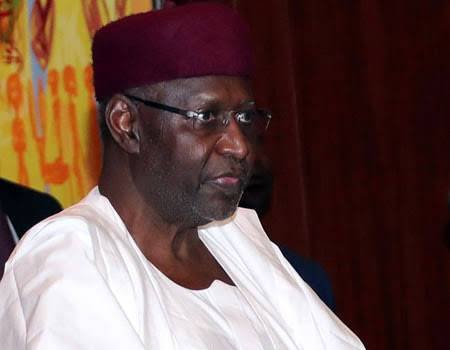 Nigeria's Chief of Staff, Abba Kyari, has died two weeks after contracting the deadly coronavirus.
The Presidency's Spokesman Garba Shehu announced the loss of President Buhari's top aide in a series of tweets.
"The Presidency regrets to announce the passage of the Chief of Staff to the President, Mallam Abba Kyari," said presidency spokesman Garba Shehu in a tweet on Friday, using an honorific title for Kyari.
"The deceased had tested positive to the ravaging COVID-19, and had been receiving treatment. But he died on Friday, April 17, 2020."
Mr Kyari, who was in his 70s had underlying health issues, including diabetes and was the right-hand man to the 77-year-old Nigerian President, who had himself struggled with his health in the recent past, spending months in London in 2017 to treat an undisclosed illness.
He becomes the second highest-profile West African to die from coronavirus. The Speaker of Burkina Faso's National Assembly died from the disease in February, days after returning from a trip from France.
Nigeria has reported almost 500 cases of coronavirus, but the West African country is said to be testing less for the size of its almost 200 million populations. Nigeria has tested only 5,000 people as of Thursday.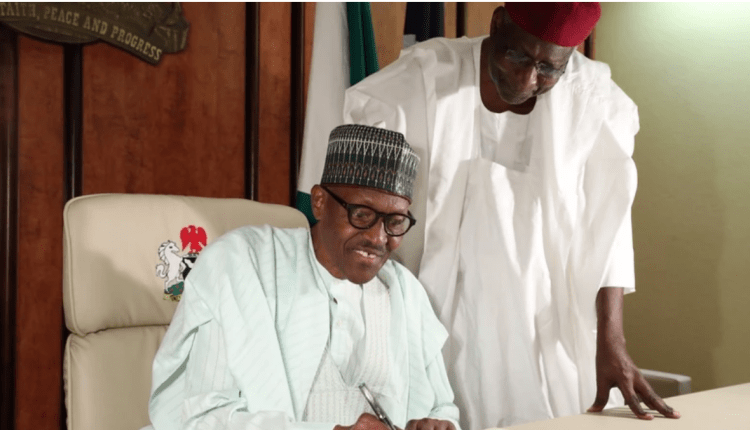 Kyari acted as the gatekeeper to Buhari. He travelled to Germany in early March with a delegation of other Nigerian officials for meetings with the company, Siemens. He attended meetings with senior government officials upon his return to Nigeria.
Profile
Not much is known about his early life. However, in 1980, he graduated with a bachelor's degree in sociology from the University of Warwick, and also received a bachelor's degree in law from the University of Cambridge. In 1983, he was called to the Nigerian Bar after attending the Nigerian Law School.
In 1984, he obtained a master's degree in law from the University of Cambridge. He later attended the International Institute for Management Development in Lausanne, Switzerland and participated in the Program for Management Development at the Harvard Business School, in 1992 and 1994, respectively.
Kyari worked for the law firm Fani-Kayode and Sowemimo for some time after his return to Nigeria.
From 1988 to 1990, he was Editor with the New Africa Holdings Limited Kaduna.
In 1990, he served as a Commissioner for Forestry and Animal Resources in Borno State.

From 1990 to 1995, Kyari was the secretary to the board of African International Bank Limited, a subsidiary of Bank of Credit and Commerce International.
Since his appointment, Kyari has become an influential figure within the Buhari administration. During the administration's first term, he worked mainly behind the scenes to implement the president's agenda. In 2019 with Buhari's re-election for a second term, he ordered his cabinet to channel all requests through Kyari's office. Further enhancing his influence within government circles, and being labelled as the de facto head of government.
In 2017, following a leaked memo, Kyari became embroiled in a public argument with the Head of Civil Service, who was later removed from office and arrested. In 2020, in another leaked memo, Babagana Monguno the National Security Adviser accused Kyari of meddling in matters of national security.
Kyari is survived by a wife and four children.
Nigeria recorded its first case of coronavirus on February 28, 2020 when an Italian contractor flew into the country from Milan.
The country shut down five of its international airports after it recorded 22 cases of coronavirus
From Monday, March 23, the Murtala Muhammed International Airport in the country's commercial capital, Lagos; and the Nnamdi Azikwe International Airport in Abuja was shut down.