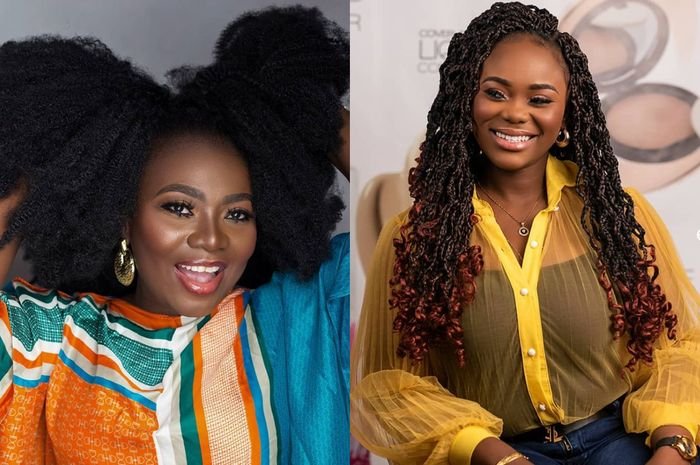 Akua GMB and her friend, Stacy Amoateng have proved that there is no feud between them despite the speculations that the latter betrayed Akua.
Some few weeks ago, Stacy Amoateng was blasted by some social media users for allegedly taken over a position of her friend Sally Akua Amoakowaa Mensah otherwise known as Akua GMB, as the Executive Director of Angel Broadcasting Network (ABN).
Though Stacy Amoateng did not utter a word about the accusation publicly, an interaction between the two shows their friendship is still healthy.
As Stacy Amoateng and her husband, Okyeame Quophi are celebrating 15-years of marriage today, Akua GMB sent her goodwill message to Stacy through a post on Instagram.
She revealed how finding the right partner makes marriage a happy one.
After her post, Stacy Amoateng reacted by thanking her friend and disclosed how she is counting down to the weekend.
Akua, who understood what Stay meant replied she cannot wait.

Read Akua GMB and Stacy Amoateng's interaction below.