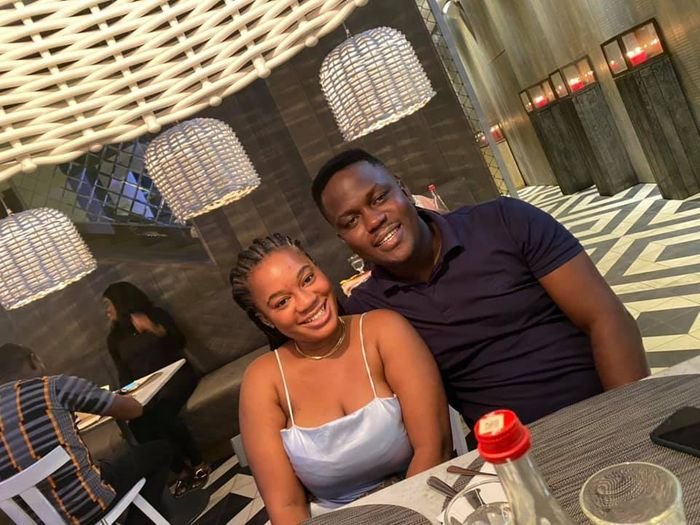 On 22 May, 2020, celebrity blogger Chris Handler, who is the founder of Ghbase.com and the CEO of Dreambase Media adopted a very romantic way to propose to his girlfriend of five years, Gloria aka Bibi Jones.
After the videos of the romantic proposal went viral, Chris Handler has taken to his Facebook to thank all his followers and friends who are currently sharing in his joy.
He also used the post sighted by ghnewsonline.com to reveal how he met his fiancée some five years ago.
According to him, they met as students on the campus of the University of Professional Studies (UPSA) and their journey as love birds have been nothing but very beautiful from then.
Chris Handler wrote as the caption of the official announcement and thank you post: "Hehehehe, social media is not good ooo. I wanted to keep this low key but it seems like my blogger friends have different plans . So I proposed to her, I want to marry her. We've been dating for 5 years now and met her at my school, UPSA. Luckily for me, she accepted and I'm soo happy now, it's time to be a better man now. So guys, meet my fiancé, Gloria aka Bibi Jones. Chale, thanks to everybody!"

We at ghnewsonline.com say a big congratulations and wish all the best.