Former President Jerry John Rawlings has been spotted with a new look in his first public appearance since the outbreak of coronavirus in the country.
The 72-year-old was wearing his signature white outfit that seemed to have been complemented by his white hair and beard.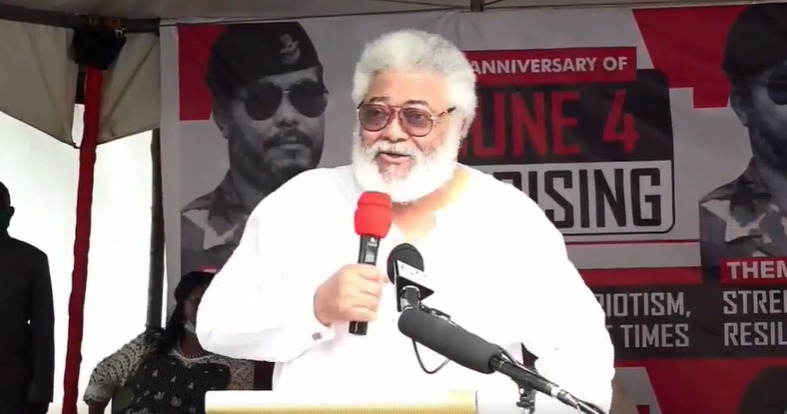 J.J. Rawlings had stepped out to address Ghanaians at the 41st commemoration of the June 4th uprising in 1979.
"Those of you who are wondering about this Moses brush…since the President has decided he would use his shaven head to get rid of Covid-19, I will use this Moses brush to get rid of it, and when it happens I say we can go back to our normal lives," he said while laughing.
Taking to Twitter, some users said he looks like famous Nigerian writer Wole Soyinka.