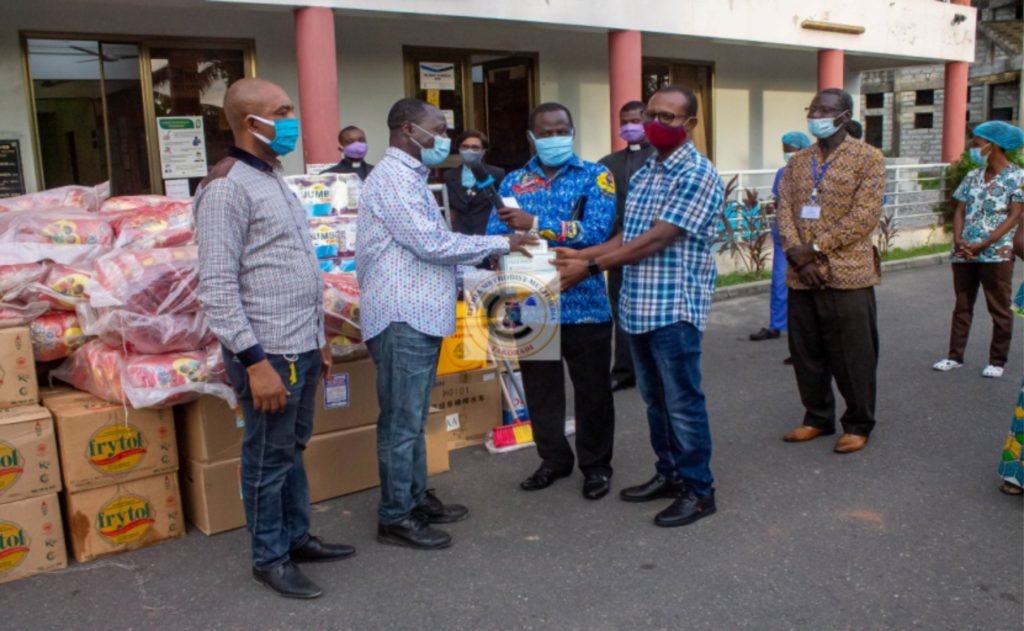 A Takoradi based construction and asphalt company JUSTMOH, has donated some quantum of items to one Takoradi based Methodist clinic(Bethel Clinic). Mr. Justice Amoh, the CEO of JUSTMOH Group of Companies made it clear that, it has become necessary to extend hands in this COVID 19 era. He told Gabi Ampiah of Bethel Multimedia that " as a company, it is our social responsibility to provide such services". He continued to say that, this is not their first time and it will not be the last time. Among some of the items they presented are PPEs, alcohol based sanitizers, thermometer gun, disinfectant, nose mask, bags of Rice, cooking oils and others which worth over GhȻ 15,000.
The Bishop of Sekondi Diocese of The Methodist Church Ghana, Rt. Rev. Daniel De‐Graft Brace who received the item on behave of Bethel Methodist Medical Center used the opportunity to thank JUSTMOH Group of Companies. He said, the front liners in the country and for that matter Bethel Medical Center workers needs the necessary materials to protect themselves in order not to expose themselves to this pandemic(COVID‐
19). He used the opportunity to advised the general public about giving.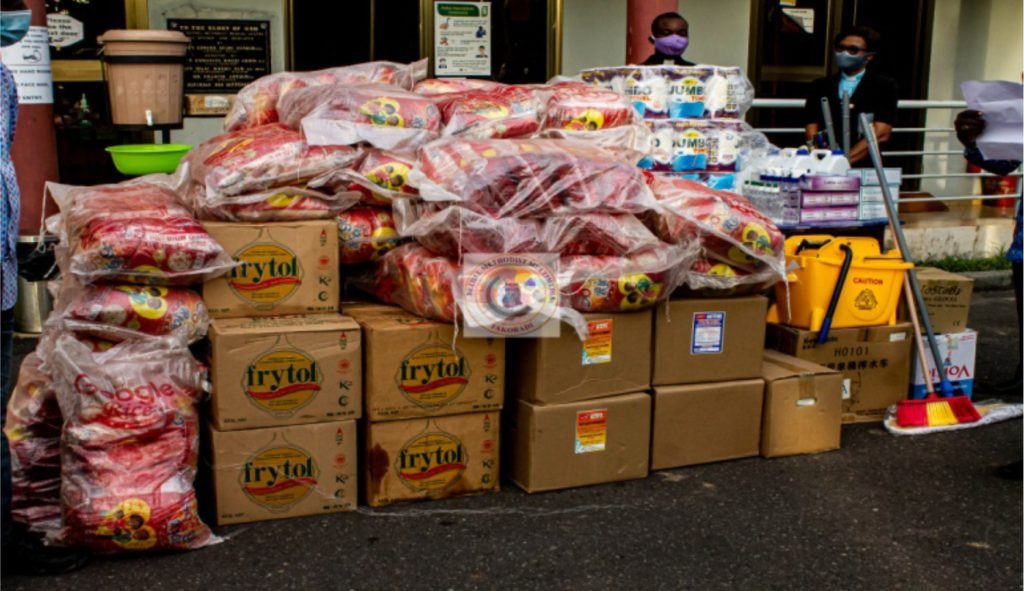 The team from JUSTMOH Group of Companies led by the CEO, Justice Amoh together with the Diocesan Bishop, Superintendent Minister and other Ministers in the Circuit followed the medical team to inspect the facility. During the inspection, Dr Augustine Benedict Ackon who is the doctor of the facility took the team to the OPD, pharmacy, the male ward, the female ward, the laboratory, the maternity ward and other important places. when the team got to the maternity ward, the doctor disclosed to the team that, due to the better services their providing, the general public has express interest to the clinic to provide delivering services to them. In view of that, Dr Augustine Ackon outline their preparation for such service. He said, they
are far advanced in preparation and he can confidently say that by next month July, the facility will start such service.

Bethel Methodist Medical Center provides the fellowing services:Ultrasound and Electrocardiographs(ECG),Reproductive and Child Health Care,General and Specialist Consultation,Admission Services, Laboratory Services, Pharmacy Services, Antenatal And Post Natal Services, Pre‐Employment Medical Examination, Attends to Clients with External Laboratory and Drug Prescriptions etc

Reported by: Benedict Gabi Kofi Sam Ampiah
credit: John Asmah, Mustapha Mohammed
source: www.bmmctadi.org