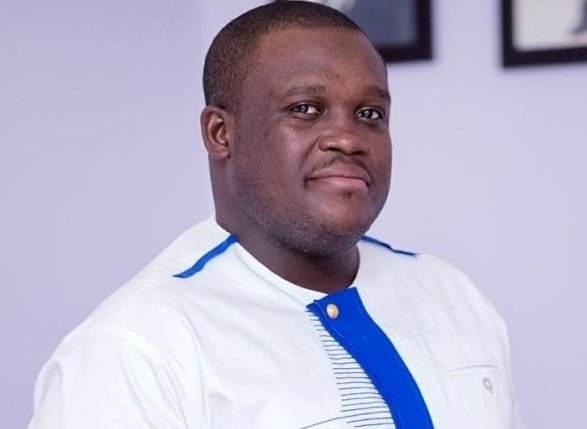 Ranking Member on the Communications Committee of Parliament Sam Nartey George has descended heavily on the Minister of Communications to do the needful and stop pursuing telecommunications giants MTN.
He said as it stands now the board of the National Communications Authority (NCA) has no female member, which flies in the face of the law that set up the Authority.
Speaking on TV3's New Day on Tuesday, June 9, Sam George, who is also the Member of Parliament for Ningo-Prampram Constituency, said inasmuch as Ursula Owusu-Ekuful is enforcing the laws that set up NCA, "she must avert her mind to what the Act enjoins her to do".
On Monday, June 8, Mrs Owusu-Ekuful, who is also MP for Ablekuma West Constituency, announced a review of MTN Ghana's significant market power (SMP), which makes the industry imbalanced.
Therefore, the Minister of Communications announced that "corrective measures" will be put in place immediately to remedy the situation.
But Sam George says before his fellow MP goes after MTN Ghana, she should rather implement to the letter Section 6(1)e of Act 769 which states: "The governing body of the Authority is a Board consisting of…three other persons at least one of whom is a woman and each of whom has knowledge of expertise in electrical engineering, law, business or public administration".
The only female member appointed to the existing board, Susan-Barbera Adjorkor Boye Kumapley, resigned last year in the heat of the Kelni-GVG scandal.
She is said to have resigned without any stated reasons.
Sam George told host Johnnie Hughes that the current "board as constituted by [the Minister of Communications] flies in the face of the law".
He said he has written to her to draw attention to some possible conflict of interest situations involving the Board Chairman of NCA, Kwaku Sakyi-Addo, and a board member, Paul Adom-Otchere.

"It is refreshing to hear the veteran back on air," Mr Nartey George wrote in the letter dated June 4, 2020.
"However, regardless of how refreshing it would be to see the respected journalist back on the airwaves, he is still the Board Chairman for the National Communications Authority at my last check, which is the regulator for radio stations like the one he is about to start working for.
"This raises immediately questions of a possible conflict situation should a situation occur that requires the intervention of the regulator regarding Asaase Radio 99.5FM."
On Mr Adom-Otchere, Sam George says the NCA board member actively works for Metro TV as host of Good Evening Ghana.
"Regulators should not be players in the same industry space they are expected to regulate as that would hamper the confidence of other players in the same space."
Source: 3news.com