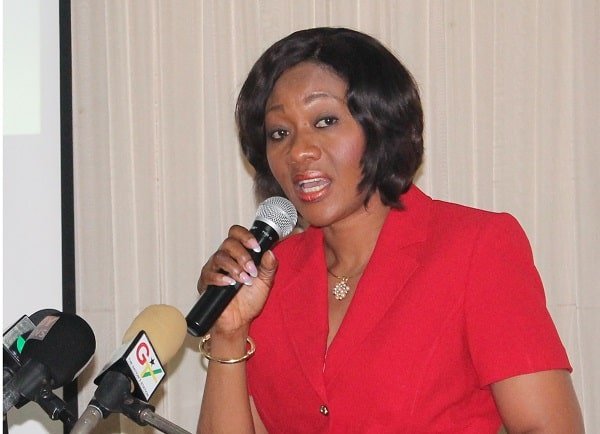 The Supreme Court has ordered the Electoral Commission to file legal basis by Monday June 8 for discarding the old voters ID card as an identification for the registration of potential voters onto the new voter's register.
This was after the plaintiff, the National Democratic Congress opened its defense in a case between it and the Electoral Commission and the Attorney General.
In the order, the court told the plaintiff it is free to file a legal argument after the Second Defendant, the Electoral Commission files its legal basis.
The National Democratic Congress (NDC) sued the Electoral Commission (EC) over its decision to compile a fresh voter's register.
The NDC is seeking a "declaration that upon a true and proper interpretation of Article 45(a) of the 1992 Constitution, 2nd Defendant has the constitutional power to, and can, compile a register of voters only once, and thereafter revise it periodically, as may be determined by law.
"Accordingly, 2nd Defendant can only revise the existing register of voters, and lacks the power to prepare a fresh register of voters, for the conduct of the December 2020 Presidential and Parliamentary Elections."
Or in the alternative, "A declaration that upon a true and proper interpretation of the provisions of the Constitution, specifically article 51 read conjointly with article 42 of the Constitution, the power of the 2nd Defendant [EC] to compile and review the voters' register must be exercised subject to respect for and the protection of the right to vote."

The NDC has since insisted that there is no need to compile a new voter's roll but the Commission has maintained it will go ahead with the registration.
According to the EC, the current voters' register and its management system and biometric verification devices cannot deliver a credible election.
The seven member panel sitting on the case are: the Chief Justice, Justice Anin Yeboah, Justice Victor Jones Dotse, Justice Baffoe Bonnie, Justice Sule Gbagebge, Justice Professor Samuel Marfo-Sau, Justice Nene Offoe Amegatcher and Justice Ashie Kortei.
Source: 3news.com