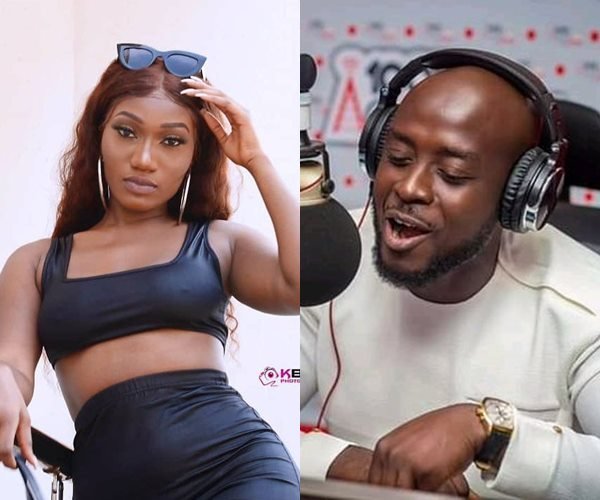 Following an interview gaffe with Rufftown Records' Wendy Shay, Accra FM's Mid-morning show host, Nana Romeo is demanding for an apology.
Speaking in an interview with Zion Felix on the 'Uncut Show', Nana Romeo said Wendy Shay and her team have to apologize for walking out in the middle of the interview.
He stated that what Wendy Shay did was very disrespectful and he is expecting an apology.
When he was asked what he would do if she refuses to apologize, he answered: "Nothing".
The Accra FM Presenter disclosed he will continue to play Wendy Shay's songs on his show even if she or her record label declines to apologize.
Yesterday, Nana Romeo's interview with Wendy Shay ended abruptly after the host repeated questions about the singer having an intimate affair with her manager, Ricky Nana Agyemang aka Bullet of Rufftown Records.
Wendy Shay, who couldn't take it anymore, walked out of the studio after the presenter stressed that he had proof of her intimate affair with Bullet.
Following the incident, Nana Romeo has been chastised by a lot of Ghanaians, but he does not see anything wrong with his questions and conduct.

He boasted of asking provoking questions.
Watch Nana Romeo's full interview with Zion Felix below.
Source: www.zionfelix.net