President Nana Akufo-Addo has rallied all African countries to ratify the African Continental Free Trade Area (AfCFTA) before the end of 2020.
Mr Akufo-Addo indicated that the prosperity of Africa is tied to increased trade among regional countries.
Hence, he has called for all outstanding issues to be addressed to ensure that every African country is part of the programme
Mr Akufo-Addo, who was speaking at the handing over ceremony of the AfCFTA Secretariat in Accra on Monday, August 17, appealed to "all member states who are yet to ratify the agreement to take advantage of the postponement of trading to do so by December 2020".
He said it was one of the most important decisions by the African Union (AU) because trade within African countries remains low at 16% of the combined GDP of Africa compared to 75% of the GDP.
Mr Akufo-Addo pointed out that trade defines one of the characteristics of the continent's economic status and hinders prospects of prosperity.
He identifies intra-regional trade as a way of deepening integration among countries to boost the economic fortunes of Africa, including employment for the youth.
He pledged the assurance of Ghana's commitment to providing smooth running of the secretariat and announced that the government has also provided a furnished accommodation as the official residence of the Secretary-General of the AfCFTA.
What is AfCFTA?
The African Continental Free Trade Area (AfCFTA) is a free trade area which created by the African Continental Free Trade Agreement among 54 of the 55 African Union nations.
On March 21, 2018, in Kigali, 44 African states signed an agreement to establish the AfCFTA.
Over 25 African countries have ratified the agreement and the implementation takes off in 2021.
The AfCFTA Agreement is considered the largest free trade agreement since the World Trade Organization was created and constitutes a prime example of the continent's current trend towards economic integration.
If all 55 African states ratify the AfCFTA Agreement, it would cover 1.2 billion people with combined economies of over US$2.5-trillion.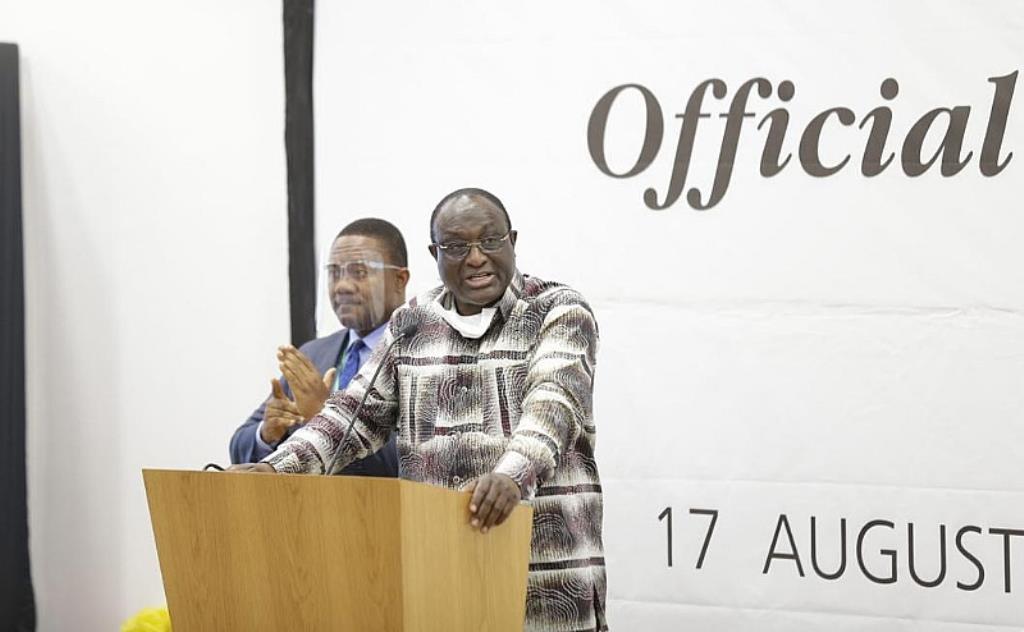 AfCFTA to increase trade by US$ 35 billion – Alan Kyerematen
For his part, Ministry of Trade and Industry, Alan Kyerematen noted that "Africa still remains the least integrated region in the world".
"First, it will increase the level of intra-African trade through better harmonisation and coordination of trade within the African continent. It is estimated that intra-African trade will increase by as much as 35 billion US dollars per annum or 52% by 2022", he added.
His listed the following as benefits for the AfCFTA:
First, it will increase the level of intra-African trade through better harmonisation and coordination of trade within the African continent.
Secondly, it will address the challenge of small fragmented markets in Africa by creating a single continental market which will lead to economies of scale.
Thirdly, it will add value to Africa's abundant natural resources and promote economic diversification and industrialisation.
Fourthly, it will promote the development of regional value chains and facilitate cross border investments in Africa.
Fifthly, it will open up market access opportunities for SMEs in Africa on preferential trade terms.
Sixthly, with a population of 1.2 billion, estimated to reach 2.5 billion by 2050, Africa will become a very attractive destination for Foreign Direct Investment because of its market size, with the potential for joint ventures and enhanced local content.
Seventhly, it will deepen the integration of Africa into global markets through supply chain arrangements and other forms of subcontracting transactions.
Eighthly, Africa will improve its terms of Trade with the rest of the world by earning higher values for its exports through value addition.
Ninthly, the AfCFTA will enhance benefits to consumers in Africa through lower prices of goods imported from within Africa.
Finally, and last but not the least, it will significantly increase employment opportunities in Africa, particularly for the youth and other vulnerable groups.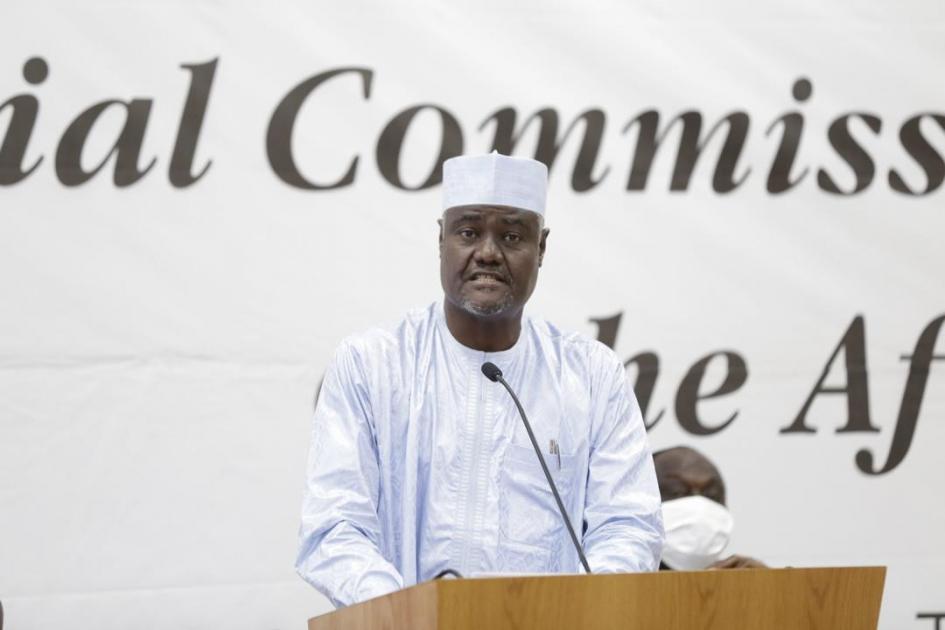 AfCFTA Secretariat in Accra apt – Chairperson of the African Union Commission Moussa Faki Mahamat
Delivering an address at the event, Chairperson of the African Union Commission Moussa Faki Mahamat commended Ghana's efforts at hosting the headquarters of the secretariat.
He identified Ghana as a historical trading centre for gold, cocoa, timber and other valuable goods, with the country establishing itself as "an important centre of commerce on the continent and beyond".
"Accra is also, and has always been a guardian of our collective Pan African memory, not only as a home of thought but also as a port of safety and freedom for fellow Africans fleeing persecution, and for people of African descent seeking refuge or simply coming back home," he added.
First AfCFTA Secretary-General Wamkele Mene presents credential
Meanwhile, the newly-elected Secretary-General of the African Continental Free Trade Area (AfCFTA) Secretariat has credited Ghana for winning the bid to host the Secretariat as he presented his credentials to Minister of Foreign Affairs and Regional Integration, Shirley Ayorkor Botchwey.
For him, it was an "absolute honour for me to be the first Secretary-General in Accra, in Ghana, and consistent with that spirit of Pan-Africanism".
Mr Mene was sworn into office at the African Union headquarters on March 19, 2020.