Australian Ambassador To Ghana, Gregory Andrews is taking his time to explore what the country has to offer him. With his caliber and status, one would expect that he won't even allow his foot to touch the ground.
But Mr. Gregory Andrews who appears to be down to earth and humble paid a visit to a local barbershop to have his hair cut.
He's sure fit enough to cater for the cost of going to a much plush and luxurious barbershop but he opted for a local one.
His followers are full of admiration for him on social media after he shared the photos.
Sharing one of the photos on Twitter, he wrote:
"Thanks to Ishmael a local barber I visited today on Liberation Link, I will be looking the part next week when I meet Ghana's Foreign Minister the Hon. Shirley Ayorkor Botchwey. The meeting will be my first formal chance to say "thanks for having me" to the Government of Ghana."
Check out more photos below: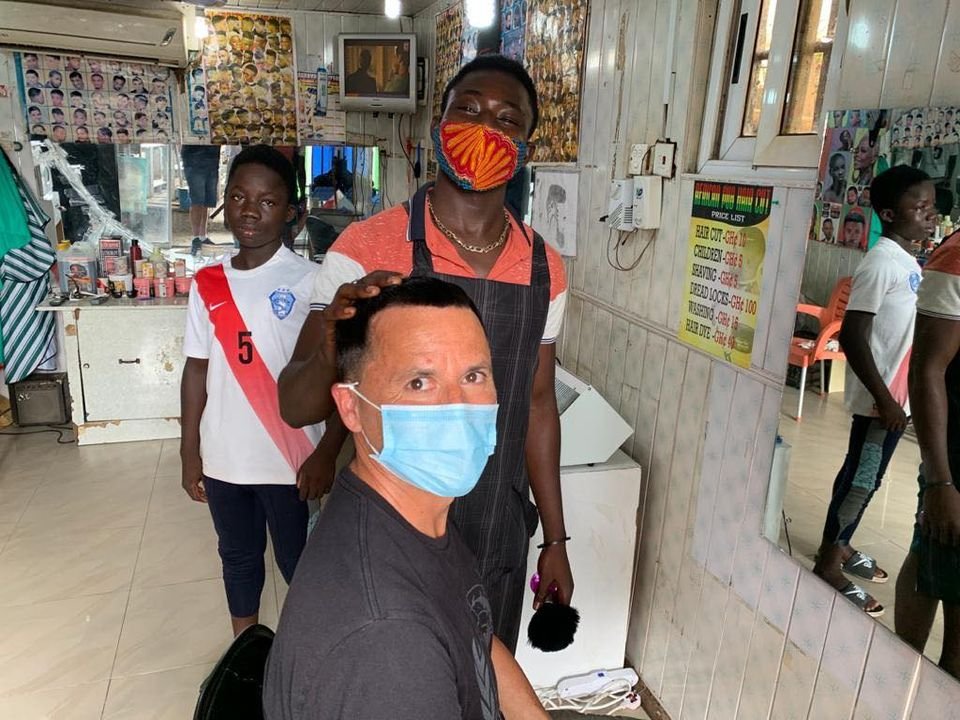 Greg noted that he was impressed with the haircut: